Starts May 26, 2018 and runs through October
166 F Street, Virginia City NV 89440 (map)
Steam or Diesel Train*
Reservations not required.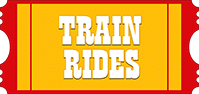 35-Minute Round-Trip Train Ride from Virginia City to Gold Hill
Passengers can disembark in Gold Hill and visit the Gold Hill Hotel (NOTE: they are currently not serving lunch but are worth a visit any time!) You can then return on a later trip the same day.
Take a fascinating 35-minute ride back into history over the scenic Virginia & Truckee Railroad. Hear the conductor narrate remarkable stories of the Comstock Bonanza, when the V&T was built, and Virginia City was the richest city on earth, with more millionaires than anywhere else.
WHAT YOU'LL SEE.
Watch for mines and silver ore veins. You'll ride through Tunnel No. 4, the last tunnel before Virginia City, one of seven built for the 1600-ft. descent to the valley floor. You'll pass by many of the Comstock mine sites including the Gould & Curry, Savage, Hale & Norcross, Potosi, Chollar, Julia, Ward Bullion, East Yellow Jacket, Crown Point, Kentuck, Yellow Jacket, Combination  and the Foreman.
ENJOY HISTORIC GOLD HILL, NEVADA!
Finally, you'll stop in Gold Hill , rich in American history where the Comstock Era gold and silver strikes began in 1859. See the train depot, the Liberty Engine Fire Company monument , visit at the 1859 Gold Hill Hotel and see the early Bank of California  building and the Maynard Block.
For more information (775) 847-0380
* Steam or diesel equipment will vary based on availability